Before you take your level 1 or level 2 Google Educator exam, make sure you are familiar with the testing setup and environment so that you can focus on the content, not which button to click.
Google has partnered with Kryterion, an international testing company, to administer the certification exams. Here's what you can expect in the exam interface.
Google Certification Testing Preview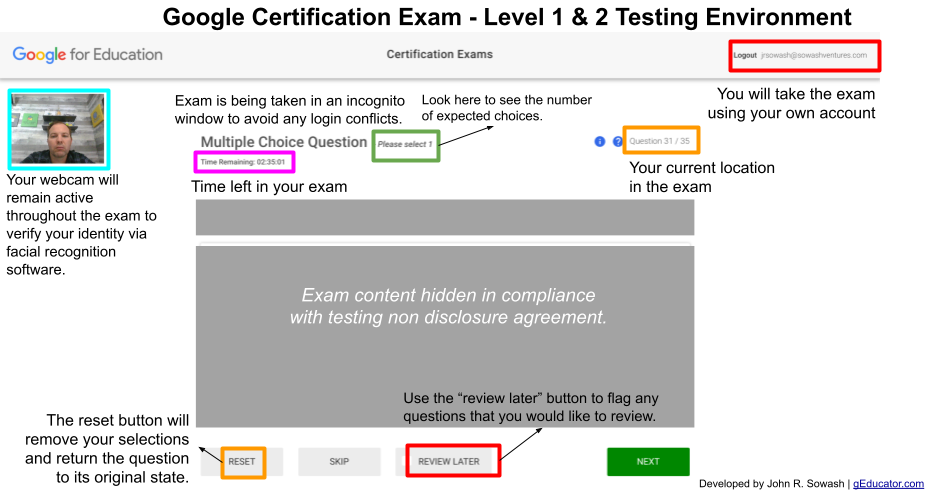 Webcam Required
You must take your exam on a device with a webcam.
This might seem a bit strange, but it helps maintain the integrity of the exam. Before beginning the exam, you will be asked to use your webcam to take a "test selfie." Your webcam will remain on for the duration of the test (You might see your webcam light illuminated).
During the exam, pictures will be taken at random intervals and facial recognition software will be used to make sure that the same person who took the "test selfie" is still sitting and taking the exam. A bit weird, perhaps. Welcome to the world of web-based testing!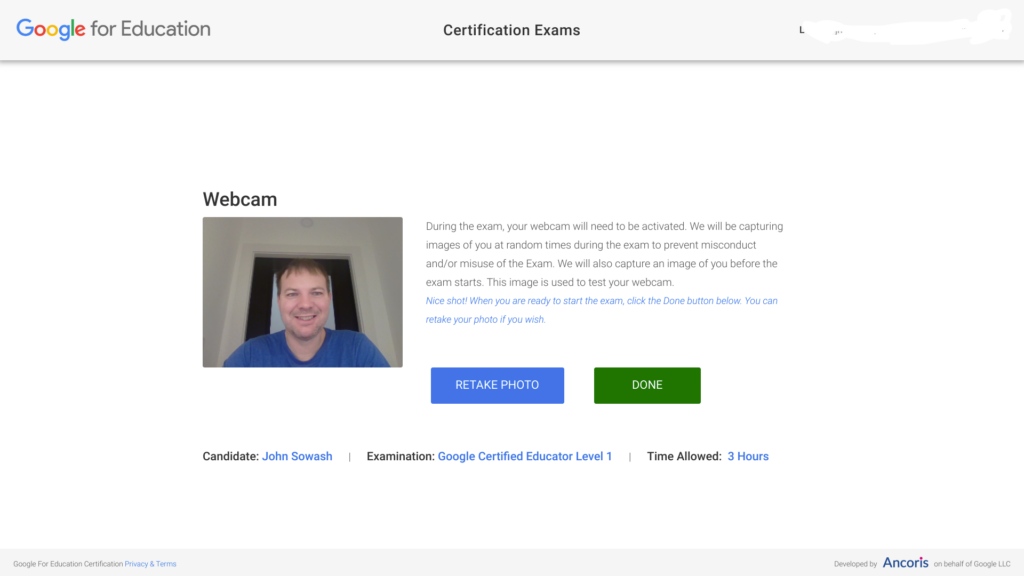 Pay attention to the hints!
On questions that require more than one response, you will see a hint at the top of the screen that says "select two" or "select three." This is a very helpful hint on some of the challenging questions.

Mark for review
You will see a button at the bottom of the exam interface that allows you to mark a question for review or skip a question. I don't recommend skipping questions. Answer each one to the best of your ability. If you aren't sure and would like to do some research, click "mark for review" and use any extra time at the end of the exam to look up these questions.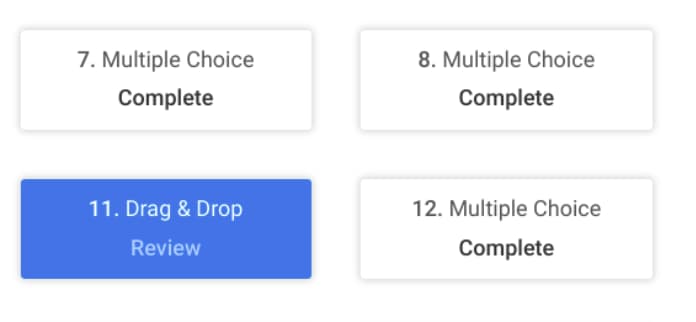 Exam timer
A countdown timer will appear just above the webcam image. Don't stress about the time, but keep an eye on it. Three hours is more than enough time to answer 35 questions. If you have extra time you can go back and review questions if you have extra time (use the "mark" button).

Additional links & resources: