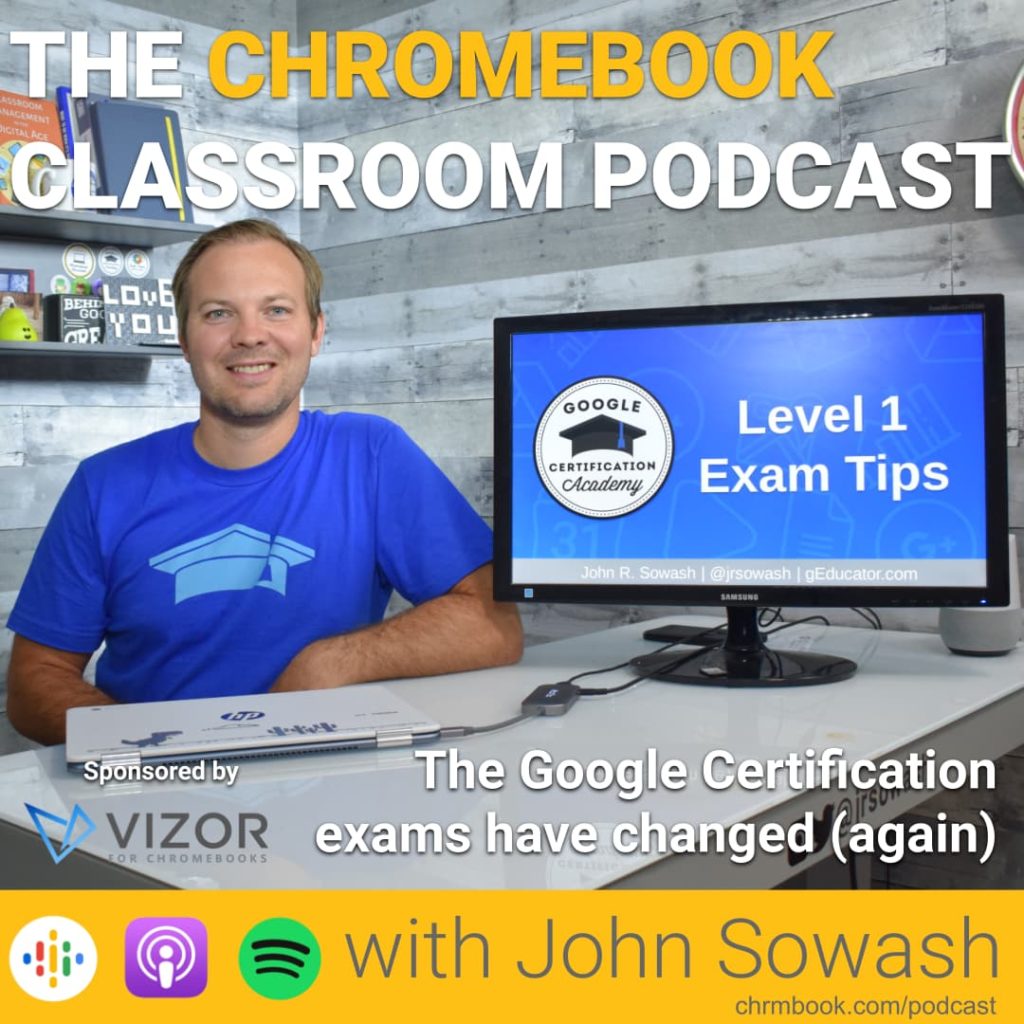 Every January I lead a special "new years" edition of the Google Certification Academy. This is a great time to make good on your new-years resolution to become a Google Certified Educator!
To prepare for the GCA I took the L1 and L2 exams to make sure that my course includes all of the key objectives on the exams.
Wow! There are a LOT of Google certification updates for 2022!
Related post: What to expect on the level 1 Google educator exam (2022 update)
There's a lot to cover, so I sat behind the mic and hit the record button to outline the most important updates to the test and provide you with some suggestions on how to prepare.
Queue up the this episode on your phone for an overview of Google certification updates you need to know!
Listen in your favorite podcast player
The Google Certification Academy is a comprehensive virtual experience that will help you prepare for the L1 AND L2 certification exams. Visit the registration page to find an upcoming cohort!